2,125.00kr
COVERSTOCK
The Magnitude 035 combines our Relativity Flip Solid coverstock with our new Magnitude Low Diff symmetrical core that unleashes power and control all in one ball. The Magnitude 035 will be valued by league bowlers / tournament players with its control front to back on tough demanding lane conditions and exceptional bite on the backend. The Magnitude 035 will produce easy length, mid lane control and outstanding pin carry on medium to oily lane conditions.
DRILLING
The Magnitude 035 can be drilled using the standard drilling techniques developed for symmetric core bowling balls.
LIGHTWEIGHT ENGINEERING
At Brunswick, the unique core shape of each individual ball is used for weights from 14 to 16 pounds. This approach to lightweight ball engineering provides bowlers with consistent ball reaction characteristics across this weight range. At 12 and 13 pounds, Brunswick uses a generic core shape with a RG-differential that is close enough to the 14 to 16 pound shape so the same drilling instructions can be used.
Beskrivning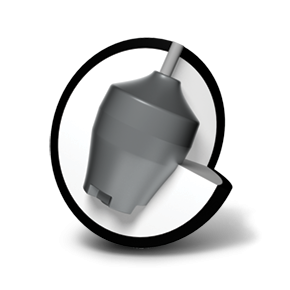 PART NUMBER60105941CORE TYPEMagnitude 035 Low Diff SymmetricCOVERSTOCKRelativity Flip SolidCOLORBlueFINISHING STEPS500; 2,000 Siaair Micro PadWEIGHTS12-16 PoundsRG MAX 2.556 RG MIN 2.521 RG DIFFERENTIAL 0.035 HOOK POTENTIAL Low (10)
225 High (250) LENGTH Early (25)
135 Long (235) BREAKPOINT SHAPE Smooth Arc (10)
130 Angular (150)